Your First Class is FREE!
The Nation's Best One Hour Full Body Workout!
Welcome to OTF Colorado Springs!
Orangetheory Fitness is a heart-rate based HIIT total-body group workout that combines science, coaching and technology to guarantee maximum results from the inside out. It's designed to charge your metabolism for MORE caloric afterburn, MORE results, and MORE confidence, all to deliver you MORE LIFE.  Orangetheory is more than a gym because the work you do here in our studio will make all the difference out there in your world.
You are here today because you are thinking about changing your fitness routine and we are so glad you found us. We have three convenient locations right in Colorado Springs to help you get started. Select your location or keep scrolling to learn how awesome OTF is.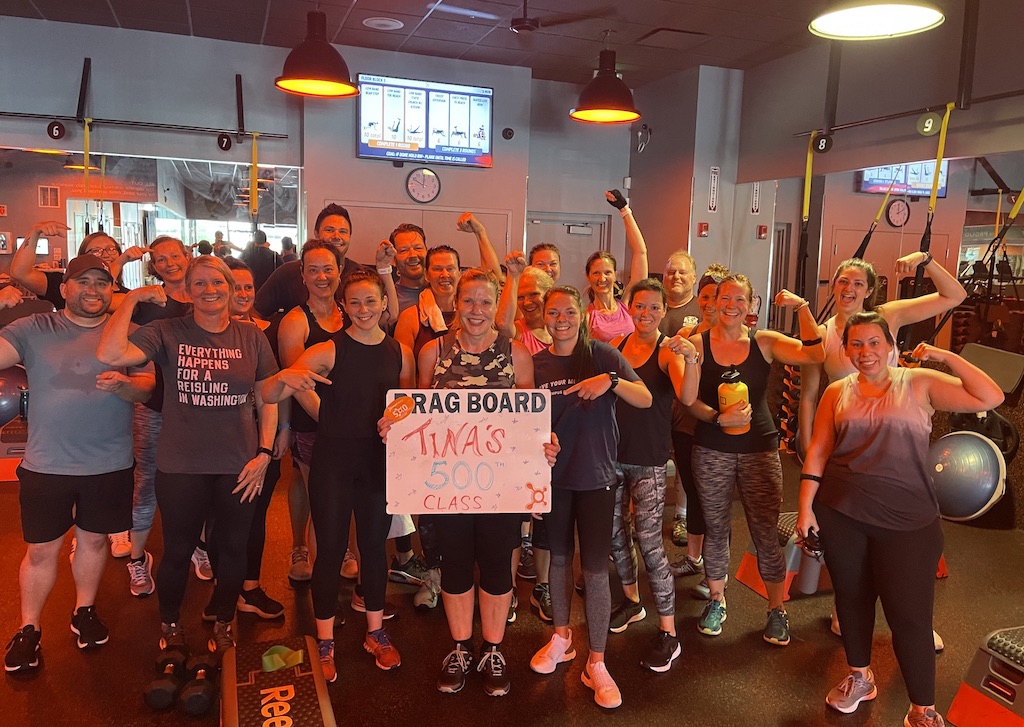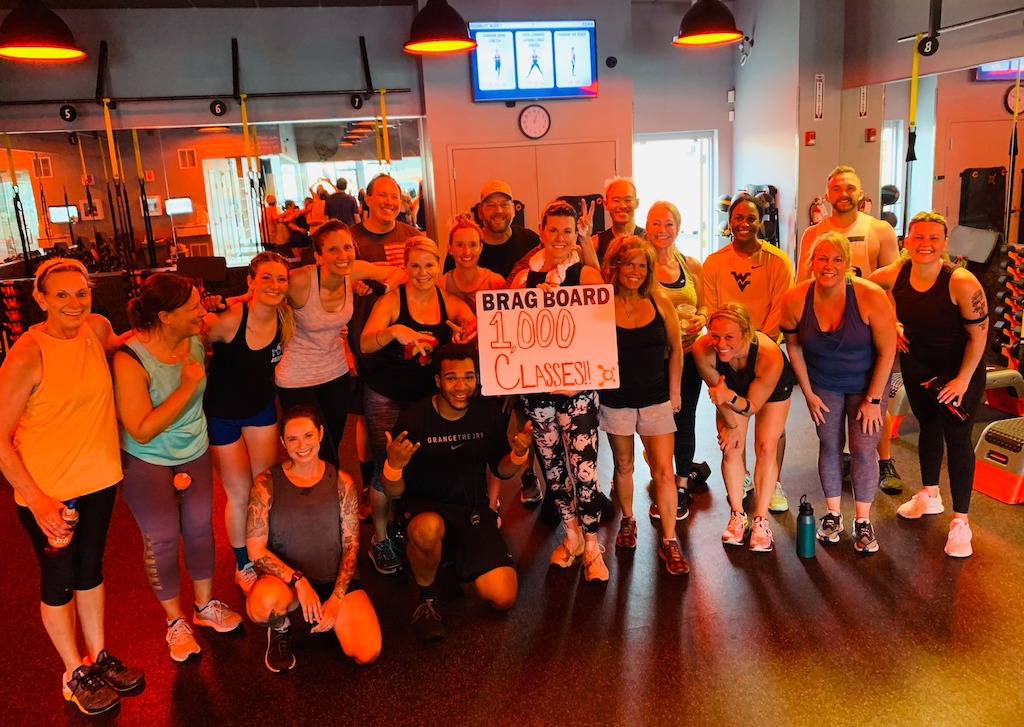 Being a Member Comes with PERKS!
No Contracts 

<– No long-term commitments and NO signup fee!
Community

 <– Our favorite PERK: meet new people, make new friends.

Results <– Look and feel better from the inside – out!
Coach Consults <– With our certified personal trainers.
Inbody Scan <– AND, your first scan is FREE!
Adaptability <– Your membership travels with you – visit any studio in the nation.
Variety <– Our class times range from 5am – 6:45pm Mon.-Fri. + weekend classes!
Partnerships <– Access to VIP Deals from our Community Partners!
Results you can see and feel from the inside-out!
"After having a traumatic pregnancy and 2 strokes I was unable to work for 2 years and gained a ton of weight. I joined Orangetheory and started slowly and progressed to running on the treadmill and lifting much heavier weights. I feel myself getting stronger every day! My confidence level and mental status have improved and I have lost 40 pounds since January 2021."
OTF COLORADO SPRINGS MEMBER KYRA B.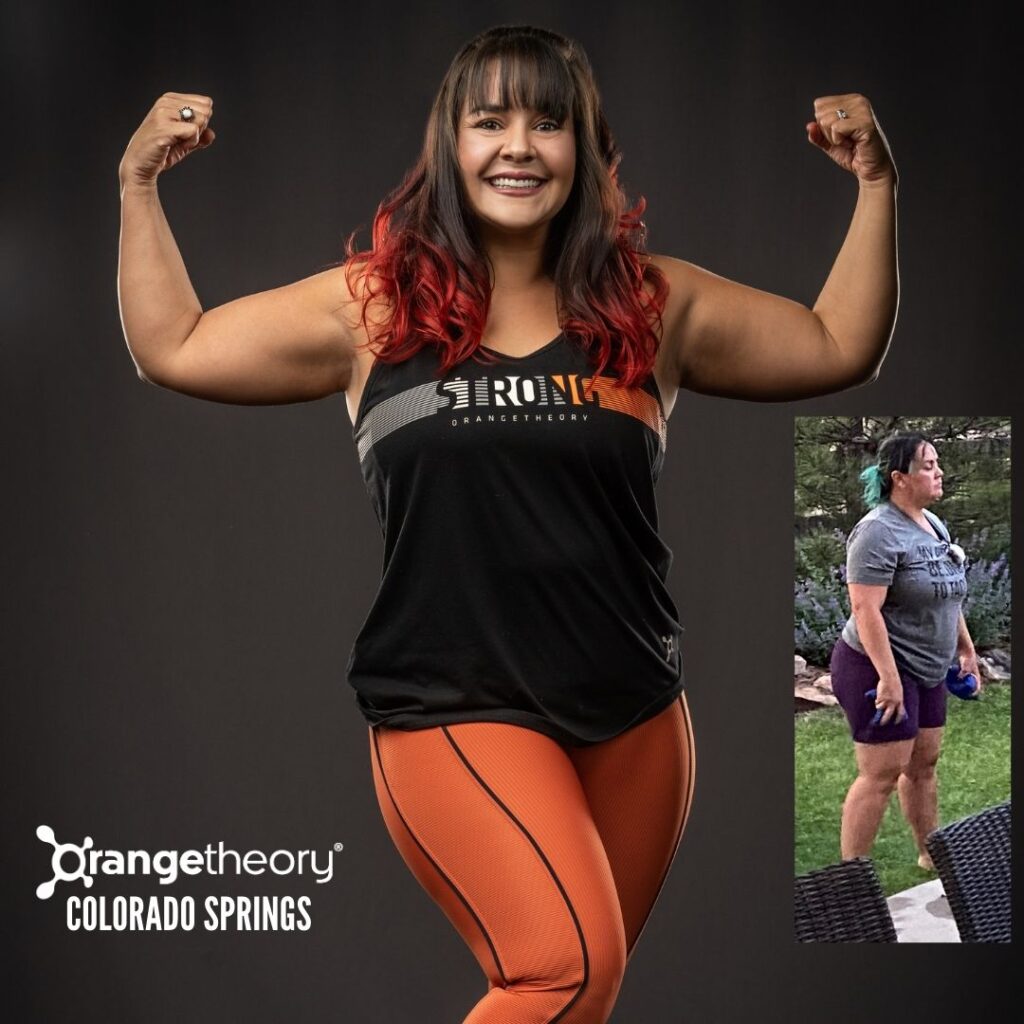 I absolutely love Orangetheory! The staff is wonderful and the coaches are amazing. I've been a member for two years now and still feel challenged every class. If you're thinking about trying it out, do it! You won't regret it.
Orangetheory at Stetson Hills offers the absolute best hour of fitness you can get. I have been a member for over 2 years. The staff and coaches have always treated me with kindness, respect, support, and enthusiasm! I highly recommend giving it a shot for at least a month. The workouts are always challenging, but if you can make it through a month you will likely want to keep coming back!
Love the staff, coaches, and the community. Y'all have a great thing going here. I believe the staff goes above and beyond for the community on top of coaching a 1 hour workout class. Highly recommend Orangetheory to anyone!